Visitor
Corner
Planning to visit PHilMech? Register first in our Visitor Information System.
1
Open the link below to access our Visitor Information System. Then click "Click to register" button to start creating your account
https://www.philmech.gov.ph/systems/vis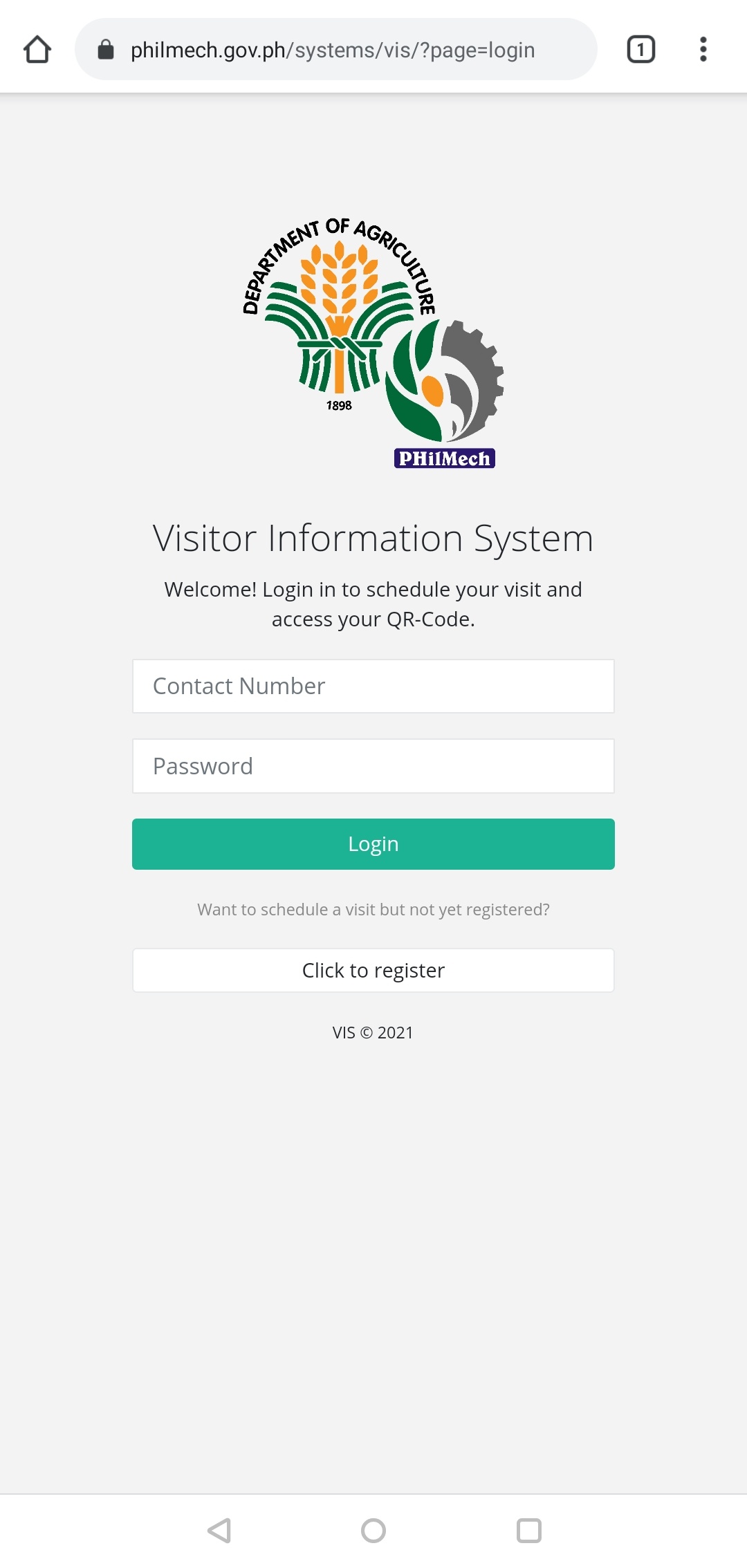 2
Fill out the required information then click "Proceed" button to create your Visitor Account.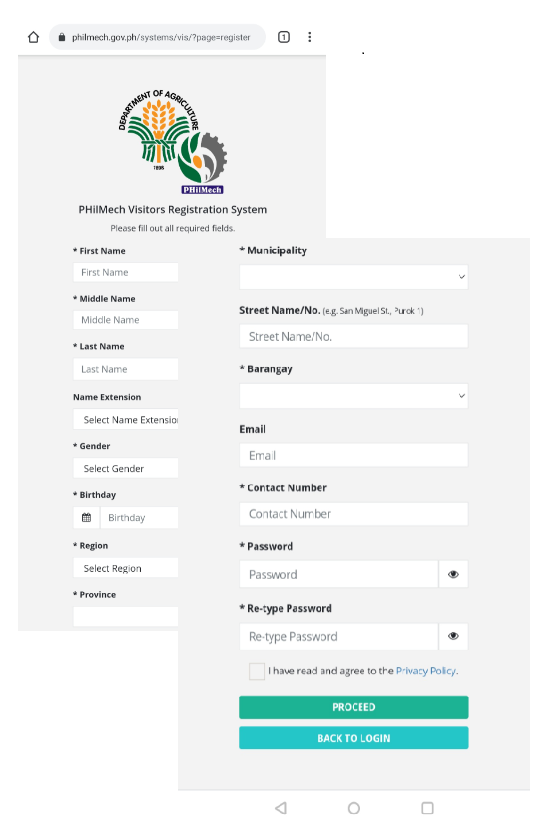 3
Once successfully registered, you can now use your Contact number and password to sign-in on our Visitor Information System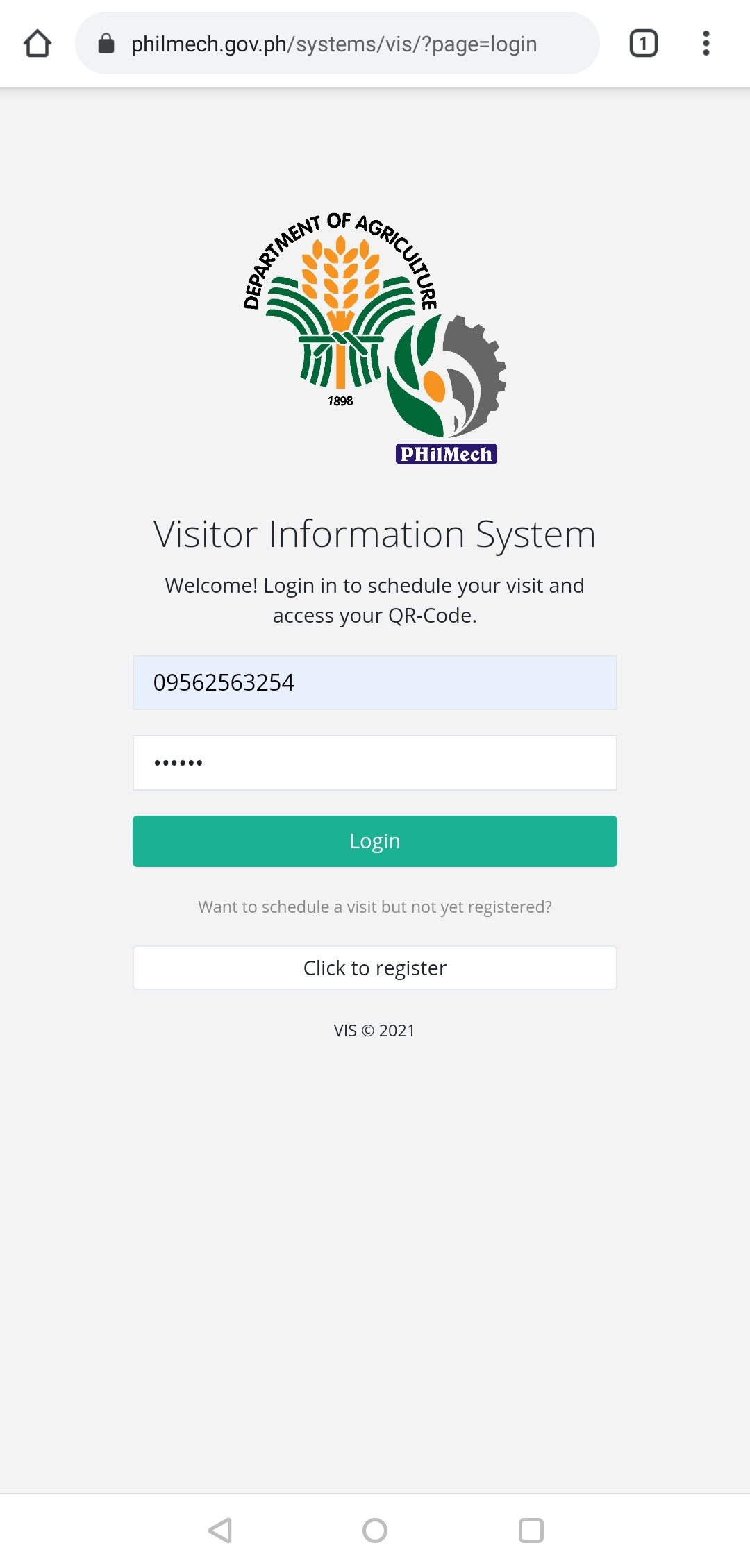 4
Once successfully logged-in. You can now access your Profile, Schedule a Visit (Under Construction), QR-Code, and Visitor Pass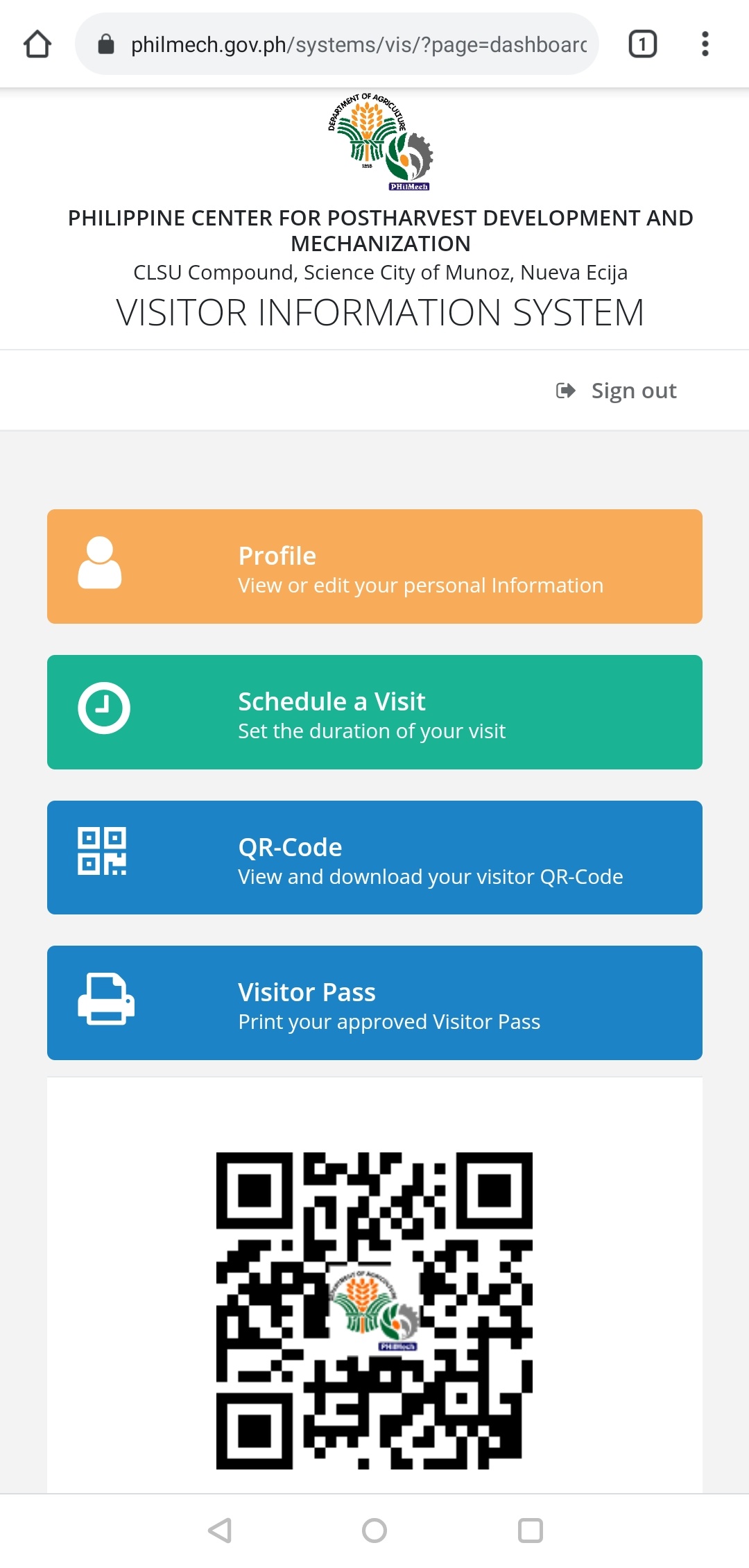 5
Download your QR-Code or Print your Visitor pass and present it on PHilMech on your date of visit.